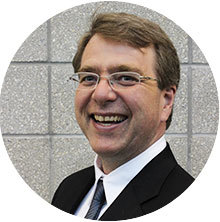 Laverne Pankratz
Owner/Operator
"Solution driven" is one of the best phrases to describe Laverne. He has always had an appreciation for good lumber and great service, so he combined the two and worked within the lumber industry for several years.
While working in the lumber industry, he noticed some opportunities for improvement within the transportation industry. True to form, he set out to provide some solutions himself. Pankratz Enterprises was born!
Laverne's work and personal life tend to intertwine, but he enjoys spending time with his wife and kids, as well as working with others to develop leadership and synergy within the community.
His favorite quote is, "A leader is a dealer in hope" by Napoleon Bonaparte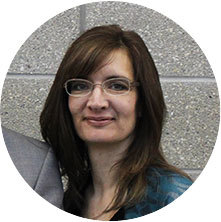 Angela Pankratz
Owner/Bookkeeper
One of Angela's many talents is creating solid organizational systems, something that has served her well within the company! She ensures that the paper goes in the right pile and then in the right file.
She also loves connecting with the individuals involved in the company, sometimes through a smile and friendly conversation, and sometimes through the stomach. If you ever visit the office to find some homemade baking, you'll have Angela to thank for it!
Angela loves family, friends and fishing. Some of her favorite pastimes are reading a good book, watching a good movie, and spending time outdoors - preferably with her 3 kids (one of which married into the family).
A little known fact about Angela is that she worked hard through night school and was rewarded with her interior design certificate!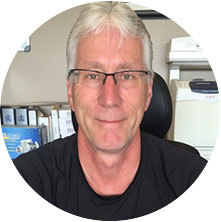 Mark Horton
Operations Manager
Mark excels at connecting the operators with the operations while ensuring the flow of materials is as seamless as possible. He also strives for accuracy and efficiency when it comes to invoicing, receipts, bills of laiding and other various paperwork. Lots of communication goes into making sure everything runs smoothly!
Mark is also the office's resident weatherman, providing frequent updates and speculation on weather conditions. He's the one who ensures that the company's people, customers, equipment and material are cared for properly, no matter the forecast!
When not at the office, Mark enjoys spending as much time outside and with his wife and kids as possible. Some of his favorite activities are biking, running, and being out at the lake: the more time on the water, the happier Mark is!